So you went on a
Roatan deep sea fishing charter
with Blue Cool Running Tours and caught a Mahi Mahi. Now what do you do? You eat! After Captain Artley has sent you home with your cleaned and filleted catch, you need to decide what you are going to make for dinner. Here is a fantastic recipe that will rival anything you can get from a restaurant. Plus, how could you not resist mahi mahi with tequila? You're on Island time, so why not spike your deep sea fishing dinner!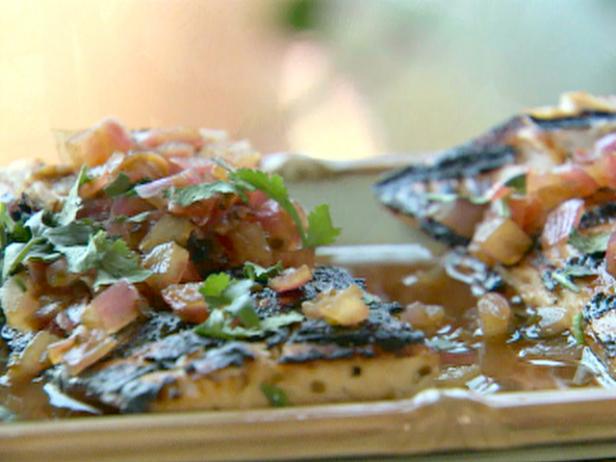 Ingredients:
Rub the fillets with kosher salt and set aside. In a non-reactive bowl, combine the onion, lime juice, orange juice, jalapeno, sugar and tequila. Mix to dissolve the sugar, and add the fillets to the bowl. Marinate in the refrigerator for 2 hours, turning the fillets once after 1 hour. Remove the fillets from the marinade and set it aside. Pat the fillets dry with paper towels and lightly coat with the olive oil.
Heat a grill to high and place the fillets over direct heat until they are just cooked through – opaque at the center but still moist, approximately 3 to 4 minutes per side. While the fish is grilling, transfer the reserved marinade to a saucepan and heat until it is reduced to about 3/4 cup. Using tongs, remove the fillets to serving plates and divide sauce equally among them. Top with the cilantro.